Algemene apparatuurlijst
Remote controllers voor Pro Tools | HDX en Logic Pro X
Slate Media Technology - Expanded RAVEN CORE STATION with 2 RAVEN MTi2 27" Multi-Touch Production Consoles
touchscreen-based production console system
2 x RAVEN MTi2 27" Multi-Touch Production Console
RAVEN 3.5.1 Control Software
including the award winning BATCH COMMAND SYSTEM
works with Pro Tools Native, Pro Tools Ultimate and Logic Pro X (and all other major DAW's)
studio furniture by ZAOR
AVID - S3 Control Surface
EUCON-enabled control surface for Pro Tools and other DAWs, including Logic Pro X
based on the award-winning Avid S6 control surface
16 touch-sensitive, motorized faders
16 10–segment meters, with pre–and post–fade metering options
32 touch-sensitive, push-button style rotary encoders
32 OLED displays
ribbon controller for intuitive transport navigation
paired with the AVID Control app for a whole new level of tactile control
and paired with 2 x RAVEN MTi2 27" Multi-Touch Production Console (see above), this combination presents the best of 2 worlds: hands-on faders and buttons combined with 2 x 27" touch screens
AVID - Control
app for tablets and smartphones
Control lets you wirelessly control a variety of audio and video software, including Pro Tools, Media Composer, Logic Pro X, Cubase, Nuendo, and more
runs on an Apple iPad Air (3rd generation) Wi-Fi 64 GB
paired with AVID S3 Control Surface
Neyrinck - V-Control Pro Bundle
apps for tablets, smartphones and laptop browsers
V-Control Pro Bundle includes:

V-Plug-in
V-Console
V-Panner
V-Control Pro 1

works with all major DAW's
runs on an Apple iPad Air (3rd generation) Wi-Fi 64 GB
Digital Master Clocks
Apogee - BIG BEN - Master Digital Clock
DDS Audio Clock generator using Apogee Ultra Low Jitter C777 clock technology
"SureLock" technology for drop out prevention
sample rates: 44.1 - 48 - 88.2 - 96 - 176 - 192 kHz (all +/- 10%)
three stage termination indicator (under/correct/over) on each Word Clock output
inputs:

2 x AES-EBU on XLR 44.1k - 192 kHz single-wide and 88.2 - 192 kHz double-wide
S/PDIF optical on TOS-LINK 44.1 - 48 kHz

S/PDIF coaxial on RCA 44.1 - 192 kHz

ADAT 44.1 - 48 kHz

ADAT/SMUX II for 88.2 - 96 kHz

ADAT/SMUX IV for 176.4 - 192 kHz

Word Clock BNC 44.1 - 192 kHz

Video

Firewire

outputs:

2 x AES-EBU on XLR single or double wide 44.1 - 192 kHz

S/PDIF coaxial 44.1 - 192 kHz

S/PDIF optical on TOS-LINK 44.1 - 48 kHz

6 x BNC Word Clock 44.1 - 192 kHz (of which 2 can output x256fs, x4, x2, 1/2, 1/4 at apropriate sample rates)

ADAT

SMUX II

SMUX IV

Optional FireWire
AVID - SYNC HD - Pro Tools HD Synchronizer
High-Fidelity, Low-Jitter Clock
supports all Pro Tools HD sample rates: 44.1 - 48 - 88.2 - 96 - 176 - 192 kHz (all +/- 10%)
supports all Major Industry- Standard Clock Sources
supports SD and HD video reference input (tri-level sync) up to 1080p/60fps
supported Positional Reference Sources:

LTC
VITC
Bi-phase/Tach
Internal Time code Generator
supported Clock Reference Sources:

Loop Sync (Pro Tools HD)
Reference Video
Composite Video Input
Word Clock
AES/EBU Null
Pilot Tone
Internal Crystal
Bi-phase/Tach
LTC

Output and Generation:

Loop Sync (Pro Tools HD)
digidesign Super Clock ( x256fs sample clock)
Word Clock (x1fs sample clock)
AES/EBU null clock (AES 'digital black')
VITC (if a video input is present)
LTC
MIDI Time Code
Two 9-pin Sony P-2 machine Protocol ports
ROSENDAHL - nanosyncs - DDS Audio Clock and Video Sync Reference Generator
DDS Audio Clock generator
Video Sync Reference generator
sample rates: 44.1 - 48 kHz + Output Multiplier x2fs (88,2 and 96 kHz) and x256fs (digidesign Super Clock)
LTC Time Code input / output (through)
inputs:

Word Clock BNC 44.1 - 48 kHz

Video


outputs:

AES-EBU Null on XLR 44.1 - 96 kHz

S/PDIF coaxial 44.1 - 96 kHz
3 x BNC Word Clock 44.1 - 96 kHz
3 x BNC Word Clock x256fs (digidesign Super Clock)
Voorversterkers voor microfoons
Focusrite - RED 1 - Quad Microphone Pre-Amplifier (x2)
4 ultrahigh quality Focusrite preamps
the same circuit topology as the original ISA mic pre designs with original Lundahl LL1538 input transformer
mic input gain -6 dB to +60 dB in 6 dB steps
mic Input Impedance: 1200 Ohm +/- 15%, balanced and floating
output: +24 dBm into 600 Ohm, +26 dBm into 10k Ohm, balanced and floating
frequency response: 10 Hz - 140 kHz
noise (EIN): -127 dBu (input loaded 200 Ohm) @ 60 dB gain
distortion: 0.003% (-20dBu @ 1 kHz)
Focusrite - ISA 828 + ISA 8-channel 192 kHz ADC card for ISA 828
8-channel ISA Microphone pre-amplifier with Variable Input Impedance
8 original Focusrite ISA transformer-based microphone pre amps with original Lundahl LL1538 input transformer
8 line / 4 instrument inputs with high and low impedance options
mic input gain -6 dB to +60 dB in 10 dB steps
input Impedance, variable: 600Ω, 1k4Ω, 2k4Ω, 6k8Ω
output: +24 dBm into 600 Ohm, +26 dBm into 10k Ohm, balanced and floating
frequency response: 10 Hz - 110 kHz
noise (EIN): -126 dB (input loaded 150 Ohm) @ 60 dB gain
distortion: 0.0008% (-20dBu @ 1 kHz)
ISA 8-channel 192 kHz ADC card installed:

features Burr-Brown Pro Audio Amplifiers and flagship PCM4220 A-D converter chips
AD conversion at sample rates: 44.1, 48, 88.2, 96, 176.4, 192 kHz ±10%
connected to AVID (digidesign) - 192 Digital I/O - 16-channel 192 kHz 24-bit Digital Interface (see below)
Audio interfaces voor Pro Tools | HDX
Apogee - ROSETTA 200 - 2 x 2 channel 192 kHz 24-bit AD/DA Converter & Sample Rate Converter
legendary Apogee Conversion in High-Definition
"Intelliclock": Dual Stage Jitter Reduction
"SoftLimit": Maximize Levels, Minimize Overs
C.O.D.A.: the "APTOMIZER Level Normaliser, Sample Rate Conversion (SRC) and Apogee's "UV22HR" for superior dither to 16-bit
2 channels of 24-bit supported AES,
2 channels of 24-bit supported S/PDIF I/O (coax & optical - up to 96 kHz)
2 channels of 24-bit supported ADAT I/O
sample rates: 44.1 - 48 - 88.2 - 96 - 176 - 192 kHz (all +/- 10%)
frequency response: 10Hz - 20 kHz
dynamic range: 114 dB A weighted (AD + DA)
THD+N: -105 dB (AD), -103 dB (DA)
AVID - HD I/O 16x16 Analog - 16 x 16 channel 192 kHz 24-bit AD/DA Converter (x2)
16 x 16 channel 192 kHz 24-bit AD/DA Converter for Pro Tools | HDX
build-in 16-channel 192 kHz 24-bit AD
build-in 16-channel 192 kHz 24-bit DA
16 analog inputs (+4 dBu or -10 db(V))
16 analog outputs (+4 dBu or -10 db(V))
2 channels of 24-bit supported AES/EBU I/O (up to 192 kHz)
8 channels of 24-bit supported ADAT I/O (up to 48 kHz)
2 channels of 24-bit supported S/MUX II (up to 96 kHz)
2 channels of 24-bit supported S/MUX IV (up to 192 kHz)
2 channels of 24-bit supported S/PDIF I/O (coax & optical - up to 96 kHz)
sample rates: 44.1, 48, 88.2, 96, 176.4, 192 kHz (all +/- 10%)
soft clip and curv limiting circuits to protect against clipping on analog input
frequency response: ±0.05 dB @ +2 dBu, 20 Hz - 20 kHz
dynamic range: 122 dB (A-weighted), 118 dB (unweighted)
THD+N ADC: 0.0002% (-114 dB) - dynamic range 122 dB
THD+N DAC: 0.00032% (-110 dB) - dynamic range 125 dB
AVID - HD I/O 16x16 Digital - 16 x 16 channel 192 kHz 24-bit Digital Interface
16 + 2 channels of 24-bit supported AES/EBU I/O (up to 192 kHz)
16 + 8 channels of 24-bit supported ADAT I/O (up to 192 kHz)
S/MUX II and S/MUX IV
2 channels of 24-bit supported S/PDIF I/O (coax & optical - up to 96 kHz)
sample rates: 44.1, 48, 88.2, 96, 176.4, 192 kHz (all +/- 10%)
real-time sample rate conversion on digital inputs (up to sixteen channels of AES/EBU, Optical, or TDIF)
frequency response: ±0.05 dB @ +2 dBu, 20 Hz - 20 kHz
dynamic range: 122 dB (A-weighted), 118 dB (unweighted)
THD+N ADC: 0.0002% (-114 dB) - dynamic range 122 dB
THD+N DAC: 0.00032% (-110 dB) - dynamic range 125 dB
AVID (digidesign) - 192 I/O - 16 x 8 channel 192 kHz 24-bit AD/DA Converter
16 x 8 channel 192 kHz 24-bit AD/DA Converter for Pro Tools | HDX
build-in 8-channel 192 kHz 24-bit AD + additional 8-channel 192 kHz 24-bit AD card
build-in 8-channel 192 kHz 24-bit DA
16 analog inputs (+4 dBu or -10 db(V))
8 analog outputs (+4 dBu or -10 db(V))
10 channels of 24-bit supported AES/EBU I/O (up to 192 kHz)
8 channels of 24-bit supported Optical (ADAT) I/O (up to 48 kHz)
8 channels of 24-bit supported TDIF I/O (up to 48 kHz)
2 channels of 24-bit supported S/PDIF I/O (up to 96 kHz)
sample rates: 44.1, 48, 88.2, 96, 176.4, 192 kHz (all +/- 10%)
frequency response: ±0.05 dB @ +2 dBu, 20 Hz - 20 kHz
dynamic range: 120 dB (A-weighted), 118 dB (unweighted)
THD+N ADC: 0.00035% (-109 dB) - dynamic range 120 dB
THD+N DAC: 0.00056% (-105 dB) - dynamic range 118 dB
AVID (digidesign) - 192 Digital I/O - 16 x 16 channel 192 kHz 24-bit Digital Interface (x3)
16 x 16 channel 192 kHz 24-bit Digital Interface for Pro Tools | HDX
16 channels of 24-bit supported AES/EBU I/O (up to 192 kHz)
16 channels of 24-bit supported Optical (ADAT) I/O (up to 48 kHz)
16 channels of 24-bit supported TDIF I/O (up to 48 kHz)
2 channels of 24-bit supported S/PDIF I/O (up to 96 kHz)
sample rates: 44.1, 48, 88.2, 96, 176.4, 192 kHz (all +/- 10%)
behringer - ULTRAMATCH PRO SRC 2496 - 2 x 2 channel 96 kHz 24-bit - AD/DA Converter & Sample Rate Converter (x5)
96 kHz 24-bit AD and DA converter
high-precision quartz clock generator
2 channels of AES and S/PDIF (coax & optical)
Converts any sample rate between 31 and 100 kHz into 32, 44.1, 48, 88.2 or 96 kHz sample rates
frequency response: 20Hz - 20 kHz
dynamic range: 116 dB A weighted (AD + DA)
THD+N: -105 dB (AD), -108 dB (DA)
I don't use the AD/DA conversion path, I use them as digital Swiss Army knifes for converting digital audio streams (AES/EBU and S/P DIF), digital input selection and as sample rate convertors locked to house clock from the Apogee Big Ben
Audio interface voor Apple Mac Pro
Focusrite - Saffire PRO 24 DSP - 4-channel 96 kHz 24-bit AD/DA Converter (x2)
High-quality 24-bit / 96 kHz FireWire / Thunderbolt™ interface
2 high-quality award-winning Focusrite pre-amps
Virtual Reference Monitoring (VRM)
onboard DSP-powered, ultra-low-latency tracking and mixing tools
Saffire MixControl ultra-low-latency DSP mixer/router
JetPLL™ jitter reduction technology
total I/O count of 16 inputs and 8 outputs
mic input gain +13 dB to +60 dB
mic input Impedance: 2 kΩ
frequency response: 20 Hz - 20 kHz
noise (EIN): -124 dB (input loaded 150 Ohm) @ 60 dB gain
distortion: 0.001% (-20dBu @ 1 kHz)
Main Stereo and Surround Reverb/Effects Processor
Lexicon - PCM96 Surround D - Parallel Stereo and Surround Reverb/Effects Processor
50 legendary Lexicon reverbs, delays, and modulation effects
parallel Stereo and Surround configurations
Lexicon's new Surround Room algorithm, used to generate a vast array of room-related effects for music and post
new Pitch algorithms
over 2200 factory presets, including recognizable classics from Lexicon's immense library of sounds
32-bit floating point processing
sample rates up to 96kHz
6 XLR Stereo AES/EBU inputs and outputs
external BNC Wordclock
MIDI in, out and thru
768 user presets
Compact Flash for additional storage

Stereo and Surround Reverbs & Effects:

Room
Hall
Chamber
Random Delay
Classic (Random Hall)
Plate
Dual Delay
Ambience
Resonant Chords
Chorus/Flange
Concert Hall
Signal Generator
Pitch

Mono Reverbs & Effects:

Chamber
Hall
Plate
Room
Chorus/Flange
Dual Delay
Random Delay
Random Hall
Resonant Chords
Signal Generator
Pitch
Mengtafels voor synthesizers
YAMAHA - 01V96i - 40-channel 96 kHz 24-bit Digital Mixing Console (x2)
mixing of 32 mono channels + 4 stereo channels at 44.1 kHz, 48 kHz, 88.2 kHz and 96 kHz
24-bit / 96k Hz AD / DA converters with 128x oversampling
4 x SPX multi effect processors
Virtual Circuitry Modeling DSP effects
REV-X Reverb
4-Band EQ + compressor and gate per mono channel
17 x 100 mm motor fader
ADAT I/O
S/P DIF I/O (coaxial)
16 channels of bi-directional USB audio streaming
12 x mono XLR / jack Mic / Line inputs with high-performance mic preamps
4 x jack Line inputs
expanded with MY8-AD96 card with 8 analog 24 bit line inputs at 96 kHz

YAMAHA - MG16XU - 16-channel Analog Mixing Console
mixing of 16 mono channels
1 x SPX multi effect processors
3-Band EQ per channel
8 x 1 knob compressors
16 x 60 mm fader
8 x mono XLR / jack Mic / Line inputs with high-performance D-PRE mic preamps
2 x mono/stereo XLR / jack Line inputs
2 x stereo jack / RCA Line inputs
Digital I/O: 2 in/2out USB Audio interface - Class 2.0 compliant - Sampling Frequency: Max 192 kHz, Bit Depth: 24-bit
Voorversterker + AD Convertor voor YAMAHA 01V96i
Focusrite - Scarlett OctoPre - 8-channel pre-amp with ADAT connectivity (x2)
8 x Focusrite precision 24-bit conversion at up to 192 kHz resolution with 109dB dynamic range
8 x Scarlett second generation pre-amps
2 x high-headroom instrument inputs that will handle high output guitar pickups on the front panel for easy access.
8 x balanced line outputs, sourced directly from the inputs for live or stand-alone use
mic input gain: 50 dB
line input gain: 50 dB
instrument input gain: 50 dB
mic input Impedance: 3 kΩ
line input Impedance: 49 kΩ
instrument input Impedance: 1 MΩ
frequency response: 20 Hz - 20 kHz
noise (EIN): -127 dBu
distortion: 0.001% (-20dBu @ 1 kHz)
provides 8 additional analog inputs for YAMAHA 01V96i
Video materiaal
SONY - KD-65ZD9 - 65" LED/LCD TV with Triluminos display - 4K UHD premium, HDR and 3D
SONY - KDL-W905 - 55" LED/LCD TV with Triluminos display - HD and 3D

SONY - UBP-X800 - 4K HDR Blu-ray + 3D Blu-ray + Blu-ray + DVD + SACD/CD player (with DENON - AVR-X3400H - AV amplifier used for HDMI hi-res D/A audio conversion to line level analog outputs)

Panasonic - DMR-EH59 - DVD recorder HDMI

Panasonic - NV-HV61EC-S - Nicam stereo VHS video recorder

Pharoah Editorial - SynCheck II - Audio/video synchronization and SPL metering tool
UPS + AC Power Conditioning
APC - SMX3000HV - Smart-UPS X 3000VA 4U Rack/Tower LCD 200-240V
APC - SMX1000I - Smart-UPS X 1000VA 2U Rack/Tower LCD 200-240V
APC - SC450RMI1U - Smart-UPS SC 450VA 1U Rack/Tower 230V
APC award-winning Smart-UPS is the most popular UPS in the world for servers, storage and network power protection
Network grade power conditioning protects from damaging surges and disruptive noise. Solid state automatic voltage regulation boosts low input voltage up to 30% and trims high voltage up to 12% without battery operation. Reliable battery back-up capacity to power through outages or gracefully shutdown systems
Provides pure sine wave output which is recommended by server manufacturers using active power factor corrected (PFC) power supplies. Safety agency tested and approved means that you can deploy Smart-UPS with confidence that they meet or exceed the industry's most rigorous standards
Line Interactive topology with true Sine Wave
Maintenance-free sealed Lead-Acid battery with suspended electrolyte : leakproof
LED status display with On Line : On Battery : Replace Battery and Overload indicators, Multi-function LCD status and control 
Output power capacity:  2700 Watts / 3000 VA
12 rear panel outlets
Battery run time at full capacity (2700 Watts) : 6,3 minutes
19" rack heigt = 4U
weight: 39 kg
also the following UPS units are installed:

APC - SMX1000I - Smart-UPS X 1000VA 2U Rackmount/Tower LCD 200-240V - used for the protection of the office computers
APC - SC450RMI1U - Smart-UPS SC 450VA 1U Rackmount/Tower 230V - used for the protection of the LAN / WLAN and for LED emergency lighting

FURMAN - P2300-IT-E - 10A Prestige Symmetrically Balanced Power Conditioner
Furman is the leader in AC Power conditioning, protection and distribuition solutions for audio, video and broadcast professionals
symmetrically balanced power virtually eliminates common mode noise for the lowest noise floor possible
surge protection: Furman's exclusive SMP technology provides the highest level of surge & spike protection available
noise filtration: LiFT offers AC power filtering to ensure clean power for unequaled audio & video clarity
Voltage Protection: advanced EVS circuitry detects dangerous voltage irregularities and safely powers down itself and connected equipment in unsafe conditions
diagnostic lights: Protection OK, Extreme Voltage and color-coded voltage range indicators provide information on power quality and operational status of unit
Voltmeter / Ammeter: large LED voltmeter/ammeter displays incoming voltage and output current draw
isolated banks: isolated outlet banks minimize inter-component interference and noise contamination
front panel USB charger
10A / 2300 VA rating featuring a high inrush magnetic circuit breaker for added protection
12 rear panel outlets and 2 front panel convenience outlet
weight: 43 kg.
All equipment in the studio resides behind the APC UPS and the Furman Power Conditioner for the best protection possible with the cleanest symmetrically balanced power
Bijkomende apparatuur
Versterkers
Alesis - RA500 - Studio Reference power amplifier (for YAMAHA - NS 10M Studio monitors) (x2)
behringer - POWERPLAY PR0 XL HA 4700 - High power headphone distribution amplifier (x4)

behringer - ULTRALINK PRO MX 882 - 8-Channel Splitter/Mixer (for headphone distribution)
DI boxes
BSS - AR 133 - Premium Active D.I. Box (x3)
Hughes & Kettner - Red Box 5 (with guitar cabinet simulator)
WAVES/PRS Guitar Interface - Ultra-high fidelity guitar pre-amplifier (x2)

DAT recorders
SONY - PCM R500 - Professional DAT Recorder

SONY - A8 - Professional DAT Recorder
Minidisc recorder
SONY - MDS JE 530 - Minidisc
Compact Cassette recorder
Technics - RS-B705 - 3 Head Stereo Cassette Deck
Vinyl platenspeler

Technics - SL 1200 mk 2 - Direct Drive Turntable System

Rane - PS-1 - Phono RIAA Stage
Vintage FX apparatuur
Ibanez HD-1000 - Harmonics/Delay (1983)

Roland DEP-3 - Digital Effects Processor (1987)

Roland DEP-5 - Digital Effects Processor (1986)
LAN + WLAN
LAN: Ethernet 10/100/1000baseT

WLAN: Apple - Airport Extreme (x2)
High speed broadband cable internet connection (Telenet - Download: 300 Mbps - Upload: 30 Mbps)
Bekabeling
Alle kritische bekabeling (= 90% van de bekabeling in de studio) is uitgevoerd met Zaolla Silverline, kabels met geleiders gemaakt van ultrazuiver zilver
Alle extra bekabeling is uitgevoerd met Klotz and Cordial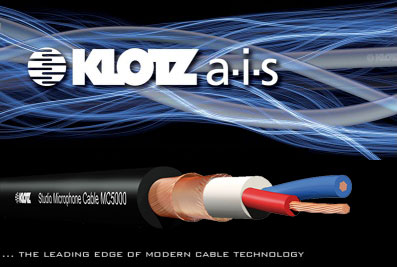 Andere apparatuurlijsten
Copyright © 1995-2023 van Delta Music Belgium - Pro Tools | HDX Studio - Rummenweg 30 - 3800 Sint-Truiden - België. Alle rechten voorbehouden
Alle productnamen, logo's en merken zijn eigendom van hun respectievelijke eigenaren.
Alle bedrijfs-, product- en servicenamen die op deze website worden gebruikt, dienen uitsluitend ter identificatie.
Het gebruik van deze namen, logo's en merken impliceert geen endorsement.